Karma Leksheyling Meditation Center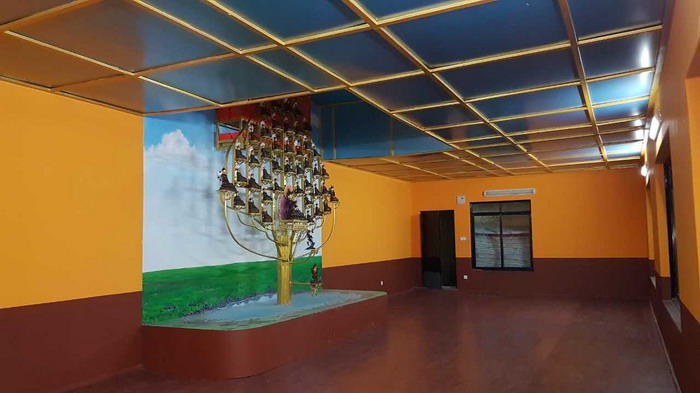 Nepal Karma Lesheyling would like to inform interested Dharma practitioner that we have arranged the Meditation Center for intense Dharma practice. The retreat will begin with the compulsory four thousand preliminary practices, which will last for six months. For foreigners, the duration will be accommodated to an individual's convenience. In the same way, the 'approach-accomplishment' [sadhana] of deity and calm-state meditation, [shamatha] will be conducted with no specific timing.

The following are some of the disciplines that need to be followed:
Confirm the duration for practice in the retreat.
Make clear during the retreat an edible by own or whether it needs to be arranged by the Monastery,
If the Monastery arranges the edible, we will have to bill it.
Once the retreat has started, nobody will be allowed to go out. However, retreatants can meet close friends or relatives during the lunch break.
For the convenience of foreign groups, a special coordination will be conducted.